Indian Chemical Resistant Bitumor Mastic Manufacturers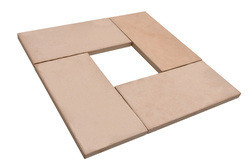 Bitumor Mastic is a substance that is high resistance to alkalis and acids. It is used to make an impervious coating over various surfaces such as concrete, steel, and brick. It finds usage in many industries where mildly corrosive environments are encountered. Galaxy Enterprise is one of the largest chemical resistant (Acid Proof) bitumor mastic products manufacturers and exporters company in India.

Acid proof bitumor mastic prevents damage to concrete floors in factories. It also helps in preventing corrosion to steel framework. This steel can get corroded by salt solutions that do not affect concrete. In fact, corrosion to substances such as wood, concrete, steel, and iron in workplaces can be prevented by application of chemical resistant bitumor mastic made by Galaxy Enterprise.

Method of use
Bitumor mastic needs to be broken down into pieces and heated before applying on the surface. The surface should be primed using bitumor primer before applying this substance using a trowel or a piece of wood. This substance should not be used in workplaces with very high temperatures or where mineral oils and grease is used frequently. It should only be applied over dry and rough surface as it is not suitable for wet or smooth surfaces.

Features of Acid Proof Bitumor Mastic :
Provides great resistance against acids and alkalis

Can be applied with ease

Long storage life

Among chemical or acid resistant bitumor mastic exporters, the name of Galaxy Enterprise ranks at the top. We manufacture and supply high quality bitumor mastic that can be easily used and provides high resistance to corrosion.