Steel Plant Consumables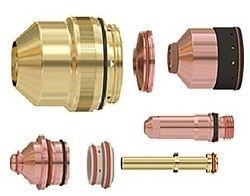 The Galaxy enterprise is one of the foremost as well as superior manufacturer & exporter of first class quality on refractory products in Indian market since long time as well as we are delivering our all products in abroad market like Nigeria, Sudan, UAE, UK, Kenya, Congo and US.
Some of the commodities served such as Iron ore for steel, glass, ceramic products, cement, carbon, fertilizers, petrochemicals and some other engineering industries needs.
Furthermore, the enterprise is well popular for its fire bricks products.
In addition, it is also leading refractory product manufacturing company located in India. The company mainly contributed for a premium as well as world class quality product in various kinds of industries.
The enterprise holds ISO 9001:2008 Quality Assurance certificate for its best quality manufacturing process. The organization is offering the business of heat management and products offer great service as well as hundred percent of customer satisfactions.
Moreover, there are several numbers of application available for which they are delivering bricks products as well as construction materials. They assist the consumer to increase tier profits as well as productivity and they are dedicated for best quality services.
Steel Plant Consumables
There are a numerous number of suppliers ready to provide steel plan consumable service for a customer. Apart from those, Galaxy enterprise is one topmost supplier and manufacturer for steel plant consumables which also includes Ferrosilicon and silicon manganese. In addition, some of other services such as given below,
Slag Pot
Sodium silicate
Ferro silicon
Boric acid power
Slag Pot
Bottom Plates
Fire clay
Laboratory apparatus
These are some of the steel plant consumables and apart from these some other additional services are also available. These services are offered at superior quality for customer at less expensive price.
Necessity of Consumables for a Steel Plant
Insulating Castables -7 MT
Boric Acid -10 MT
Nozzle Filling Compound-3 MT
Galaxy enterprise offers these above define steel plant consumables as well as rolling mill components on manufacturing based as well as offering based, considering consumer's requirements as well as specification along with qualitative method. Thus, for more details regarding the steel plant consumables then visit the official website of the Galaxy enterprise and gain additional knowledge.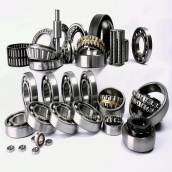 Roller CCM & Barings
We are delivering best and branded Roller CCM and Barings for several purposes to industries. These Barings are reliable because they run for long durations. We made our products with good raw materials. High quality material certifies their long life and higher results. We also deal with best quality rollers also. We are presenting this range at attractive cost in all over the world.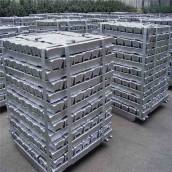 Aluminium Ingots
Aluminium is an ultimate material. Customers prefer this material in so many items. Ingots are also an important part of industries like furnaces. Therefore, Aluminium Ingots are the best for them. The best part of our ingots is that we offer finest quality aluminium rope and ingots. These ropes and ingots are generally used in to manufacture steel. These aluminium materials are the best for this industry.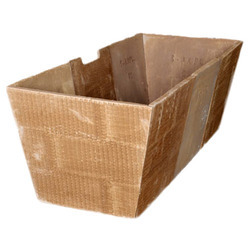 Tundish Board & Tundish
Our Tundish Board and Tundish are highly durable because we use high quality product during the production of this product. We supply and export greatest range of these Tundish products. We have clients all around the world. We believe in to deliver the best product and we are well known player in the market for this service. Come and order customized turdish and tundish boards for your business.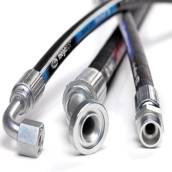 Industrial Hose & Fitting
We are among the greatest providers of several kinds of non-industrial and Industrial Hose and Fittings at marvellous market price. These hoses and fittings are very important part of the industrial businesses and we are here to provide complete solution to this industry. We are offering these fabulous hoses and fittings at attractive offer price.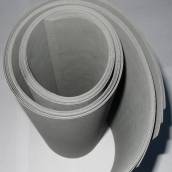 Asbestos Material
We are among the finest providers of best Asbestos Materials for several industrial uses. We have asbestos materials like asbestos cloth, asbestos rope, asbestos sheets and so many other items too. We have the largest range of industrial products including these asbestose products. Our prices are unbeatable and we ensure the full satisfaction with our services. Buy these materials at low cost from our store.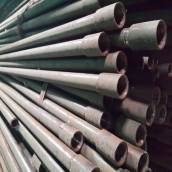 Lancing Pipes
We provide best Lancing Pipes to our reliable customers at very affordable cost. We make our pipes with the best combination of high quality plastic and other great raw materials. We do what we promise. We promise quality output and we deliver that quality product to increase the efficiency of your business. Buy these lancing pipes at competitive cost from our store.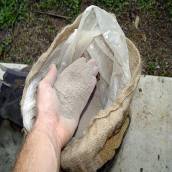 Refractory Cements, Fire Bricks and Ramming Mass
We have the finest quality of refractory cement and highly durable fire bricks. These are helpful and efficient for furnaces and ovens. We also have superior quality of ramming mass. Buy best and optimum quality of Refractory Cements, Fire Bricks and Ramming Mass under your budget cost. Low cost and high quality, only we provide this smart combination.