Indian Sulphur Mortar Products Manufacturing Company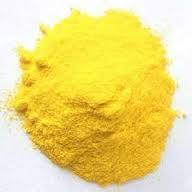 Sulphur mortar, as the name indicates, is a sulphur based mortar that also contains fillers and plasticizer. This special mortar finds industrial applications where it is used to line acid resistant bricks and tiles. This mortar is porous and can be easily applied. Galaxy Enterprise is one of the largest sulphur mortar manufacturers in India. The mortar made by the company is loved by its clients in the domestic market and in foreign countries because of its high quality and reliable performance time after time.

Features of Acid Resistant Sulphur Mortar:
Highly resistant to non oxidizing acids, neutral salts, and dilute oxidizing alkalis

Can resist temperatures up to 90 degrees Celsius

Method for manufacturing of Sulphur Mortar:
This mortar needs heating up at a low temperature in a pan. Keep churning with the help of a ladle while it is warming up. Once you have the mortar ready, place a coating of membrane over the surface. Now place acid resistant bricks over this dried coating of membrane and then apply the mortar. If the application takes place over a vertical wall, you need to stop pouring of melted mortar with the help of adhesive paper. This self hardening mortar sets in a few hours but you need to make sure that no water is spoiled over the lining in between.

There are many sulphur mortar manufacturers company available in Indian market but none has the kind of experience and expertise that Galaxy Enterprise possesses. This is why the company has become one of the biggest sulphur mortar products exporters of the country.