Foundry of Perlite Ore Manufacturers and Exporters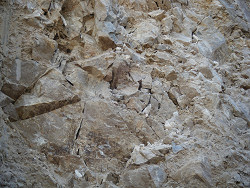 Perlite is a naturally occurring glassy material that is found in volcanic eruptions. It contains lots of water and is made by hydration of substance called obsidian. It has a unique property of expanding when it is heated. This happens because the water inside Perlite vaporizes upon heating and it escapes, leading to an expansion of the material.
It is used in various industries such as manufacture of refractory bricks and insulation of pipes used in construction industry. Galaxy Enterprise is one of the largest manufacturers of Perlite ore in India and it supplies them to its clients in different industries.

Galaxy Enterprise has a vast reserve of crude Perlite ore that is crushed and dried in a rotary drier. It is then ground and screened before it is sent to expansion plants. It is preheated to 800 degrees so as to reduce fines. It is then placed inside furnace where at a temperature of 1400-1800 degrees, the water trapped inside escapes after becoming steam.
Packaging of Perlite ore foundries is done in 50kg bags. The chemical composition of Perlite ore supplied by Galaxy Enterprise is as follows.
SiO2 (Silicon Dioxide-70-75%)

Al2O3 (Aluminum Oxide-12-15%)

Na2O (Sodium Oxide-3-4%)

K2O (Potassium Oxide-3-5%)

Fe2O3 (Iron Oxide- 0.5-2%)

MgO (magnesium Oxide-0.2-0.7%)

CaO (Calcium Oxide-0.5-1.5%)

Applications of Perlite Ore
Perlite ore made by Galaxy is in high demand among its clients involved with following
Foundries

Steel plants

Forging units

Rod manufacturers

Casting units

Welding units