Refractory Cement, Mortar & Binder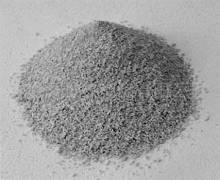 Refractory Cement, mortar, and binder are important products used in all industries where refractory bricks are used. Cements used in refractories are made using material that are resistant to heat. They need to have high hardness and resistance to wear. They must also have insulation against electric shocks and thermal shocks.
These cements are used for lining of furnaces with refractory bricks. They are also used to seal joints in places with high temperature applications. Galaxy Enterprise as branded manufacturers and exporters provides these products to its clients in various industries across India and even abroad that includes Oman, Sri Lanka, Saudi Arabia, Kenya, Nigeria, Tanzania, Turkey and Germany.

Refractory cement made by Galaxy Enterprise usually consists of a coarse aggregate and a binder. Binder is made using alumina and lime. The mixture is ground into a fine powder. The coarse aggregate used to make cement consists of different minerals according to the specifications of the clients to add certain attributes to the cement.
Mortar made by Galaxy Enterprise consists of many different refractory materials. All these minerals are mixed and crushed to be converted into a fine powder. Water is added to make a paste.

Features of cement made by us
As a leading manufacturers and exporters Galaxy Enterprise provides different types of refractory cements that possess different characteristic to suit various applications. Some of the materials that are commonly used are alumina, calcium aluminates, graphite, carbon, alumina zirconium, and calcium silicate. Most cement has following characteristics.
Flexural strength

Thermal conductivity

Ability to withstand high temperatures

High compressive strength

High consistency

Controlled setting time