Silica Ramming Mass Manufacturing Company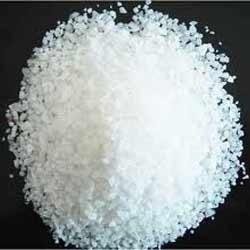 Silica ramming mass, also known as acidic ramming mass, plays a crucial role in induction furnaces during melting of steel. This substance is used to line induction furnaces and its quality decides smooth working and more efficient output from the furnace.
Ramming mass has a very important quality of withstanding of easily absorbing thermal shocks. It also does not develop cracks because of frequent power cuts during the operation of the induction furnace. Galaxy Enterprise makes very high quality silica ramming mass containing very dense silica quartz. This is why it a very respected name among silica ramming mass products from Indian industries.

Process of making Silica Ramming Mass :
Galaxy Enterprise has the technical know how and a huge manufacturing plant in Gujarat. Experienced professionals having in depth knowledge of refractory materials mix different grain sizes of silica in just the right proportions to make ramming mass suitable for induction furnaces of various sizes.
We make premix ramming mass containing boric acid as well as preheated ramming mass. Our ramming mass gives a great performance when it is used to line an induction furnace as it reduces cost of operations. This is why Galaxy remains the most popular silica ramming mass products manufacturers and exporters from India.

Features of our products :
Prevents short circuit because of high electrical resistively

Highly corrosion resistant

Can be used at very high temperatures (up to1700 degrees Centigrade)

High purity with consistent quality

Can withstand high temperature easily

Contains no iron oxide

Grain size of silica used according to size of furnace

Does not expand or shrink with temperature changes

Takes very little time to line a furnace