Boric Acid & Bentonite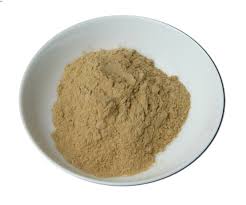 There are many chemicals used in foundries for various purposes. Out of these Boric acid and bentonite are two very prominent ones. Boric acid is a compound that is used to suppress the reaction of aluminum with water in different compositions. Its chemical formula is H3BO3 and it is sold by Galaxy Refractories in the form of a white powder. Boric acid is widely used to make ramming mass, a powder that contains silica and used to line induction furnaces and other ceramics.

Bentonite is a tan colored powder that is used in dry form to make plugs and nozzles. Galaxy Refractories is a manufacturer and exporters of both these compounds to its clients across India as well as in Nepal, Angola, UAE, Malaysia, Iraq, Ghana, Nigeria, UK, USA and Oman. Our Bentonite powder and clay are used by our clients in many industrial applications such as drilling, iron ore pellatisation, casting of metals.
Galaxy Refractories has extensive reserves of this material and it makes high quality products to suit the requirements of its clients in various industries. We have an in house R&D facility where continuous research on this compound is carried out to manufacture high quality Bentonite products.

As a known manufacturers and exporters, we supply boric acid and bentonite in technical grade and also in grades that are even better to meet the specifications of our clients. Our products contain many qualities such as viscosity, swelling, water absorption, hydration etc that make it a product suitable for application in many industries.

Galaxy Refractories makes two types of Bentonite :
Sodium Bentonite which is high swelling and possesses thermal durability

Calcium Bentonite which is less swelling but more commonly available