Slide Gate Refractories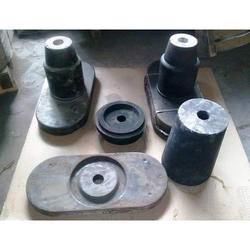 Slide gate system is one of the crucial components of steel making process. It is this slide gate that controls the flow of molten steel. It is seen that the performance of this slide gate is heavily dependent upon the refractories used in conjunction with it. Galaxy Enterprise is the one of the largest slide gate refractories manufacturers India.
We manufacture and supply high performing slide gate refractories to steel plants in India and abroad like Saudi Arabia, Thailand, Taiwan, Italy, South Korea, Vietnam, Turkey, Bangladesh, Germany etc. Our refractories used in slide gates are highly resistant to corrosion and thermal shocks to give consistent and optimum performance time after time.
Galaxy Enterprise makes use of a variety of refractory materials that are engineered to achieve high purity. Prime additives are added to these refractory materials and highly specialized manufacturing process is followed to make them erosion and corrosion resistant. The different qualities of slide gate refractories made by Galaxy Enterprise are alumina spinnel carbon, alumina carbon, alumina zirconia carbon, and magnesia spinnel carbon.
The company employs latest technologies to impact the thermo mechanical behavior of the refractories. We also make sure that the stress pattern that is experienced in steel industry is simulated during the manufacturing process to improve the performance and life of our slide gate refractories.
| | | | | | | |
| --- | --- | --- | --- | --- | --- | --- |
| Product | A.P % | B.D Gm-Cc | Al2O3 | Fe2O3 | F.C % | Use |
| Slide plate GR-85 | 16 | 3.1 | 84 | - | 5 | Ingot and continuous casting |
| Collector nozzle GR-89 | 20 | 3 | 88 | 0.5 | - | Nozzle for slide gate |
| Ladle nozzle GR-84 | 20 | 2.95 | 84 | 0.5 | - | Nozzle for slide gate |
| Well block GR-ULCC-75 | - | 2.75 | 75 | 0.7 | - | Well block |