Ramming Mass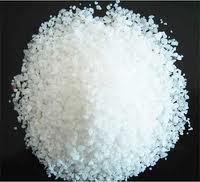 Ramming mass is a crucial component used in induction furnaces. It is a powder made of dead, burnt magnesite. Some chemicals are added to this burnt magnesite to manufacture ramming mass. Galaxy Enterprise is one of the top ramming mass manufacturers from India. This is because of the purity and high performance of the product supplied by the company to its clients.
Ramming mass is mostly used in the lining of induction furnaces. It has a great impact over the heating performance of the induction furnace. Better quality of this product made and supplied by Galaxy Enterprise results in smoother lining and proper working of the furnace but also a more efficient metallurgical control of the entire iron and steel making process.
The ramming mass manufactured by Galaxy Enterprise is loved by the clients because we keep in mind the make and capacity of the furnace where the product is going to be used. We make sure that we supply proper composition of the granules that are free of iron. Our products give excellent results and performance as it contains much less clay, binders, and moisture than the ramming mass supplied by our competitors. Our high quality product is therefore highly resistant to corrosion and exhibits very high thermal stability. Our product is very pure and highly resistant to spalling and abrasion.
Galaxy Enterprise is one of the biggest ramming mass manufacturers in India and exporters to Saudi Arabia, Indonesia, UAE, Tanzania, Sudan, USA and Turkey market. We produce it in many different grades according to the requirements of our clients. It finds applications in many different industries.