Continuous Casting Machine Spares Parts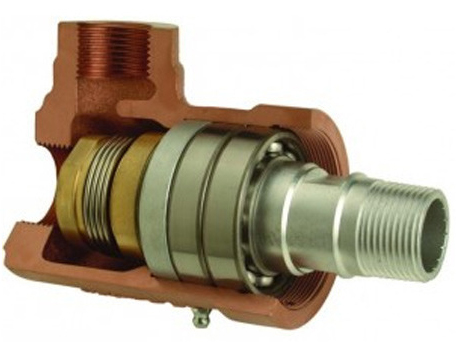 World class continuous casting machine spare parts are used by wide range of people in the world. The products made using the high quality material to make the spare parts for performing well. The continuous casting machine spare parts including some features such as
High tensile strength
Power efficiency
Resistance to corrosion
Low maintenance
Important Spares Parts
Wide range of machine parts is casting which are mainly used in casting for any type of metal parts. The castings are made by suing high quality raw materials and using additional features for high performance. Different types of continuous casting machine spare parts are available with different features
Tundish car
Gear stopper mechanism
Foot Roller Assembly
Dummy bar
Other important continuous casting spare parts are like
Silicone O rings
Hydraulic Cylinders and seal kits
Ladle slide gate mechanism system spare parts
Electrical spares parts and drives for CCM
Silicone O rings
Copper mold tubes
Ladle well block
Porous plug well block
Ladle lining bricks
Casting powder
70 k mortar
Nozzles and well blocks
Slide gate plate
Benefits of spares parts:
These are the most important spares parts and it can be come with different features and specifications.
Spares parts are highly designed by using latest technology and it improve the performance when you using it.
The products are a great demand in these days and most of the companies are opting for continuous casting of steel, makes different spare parts with high quality.
The products are also high demand among customers those who need it making steel through the process of continuous casting
The products are made with reputable company and it has special features of high performance and withstand in high temperature.
It helps to increasing the steel productivity and helps to making molten steel with premium quality
It gives many applications if you are supplying construction materials and bricks products
It helps to lowering the maintenance cost, boosting up the operational efficiency and minimizing the factory shutdown.
Apart from that, the applications also include preventing heat loss effectively against the problem of heat. The spares parts are highly effective and make your productions as increased when you using it. It helps people to maximize the productivity as well as earning and it gives a world class performance for those who using it.
As a leading manufacturers and exporters of continuous casting machine spares parts we have covered majority market of India and also we are exporting our products in Bangladesh, Morocco, Malaysia, Cameroon, Saudi Arabia, Sri Lanka and Thailand.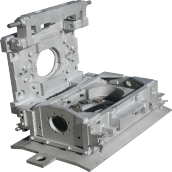 Ladle Slide Gate Mechanism System (1QC-2QC)
We are leading creator of Ladle Slide Gate Mechanism System (1QC-2QC). It is helpful for the CCM. We are following the latest trend and keeping the track constantly high. Our skilled and dedicated team use optimum quality raw materials for the creation of these slide gates. This fabulous product is finely finished with high durability. This fabulous product has easy installation.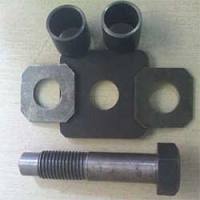 Ladle Slide Gate Mechanism System Spare Parts
Best quality of Ladle Slide Gate Mechanism System Spare Parts is available in our store. We have spare parts such as heat resistant eye bolt, nozzle, nozzle holders, slide assembly, extension road and blower and so on. These parts are highly responsive for the systems 1QC and 2QC. Our fine quality products are available at amazing price in our stores. Our price is unbeatable guaranteed.
Spray Nozzles
We have optimum quality of various Spray Nozzles for different purposes. These nozzles are very helpful in various applications in the systems. Our nozzles are created by the highly skilled hands of our dedicated team members. Our customers' feedback makes us number one in this market. We offer these finest quality nozzles at affordable cost. These are highly useful for several applications.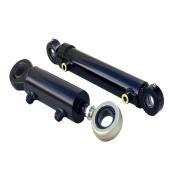 Hydraulic Cylinders & Seal Kits
With the help of experts, qualified and experienced team, we are capable enough to deliver best and outstanding product. We also deliver high quality Hydraulic Cylinders and Seal Kits at reasonable price in all over India and international market as well. We deliver these kits to our clients in different variations and specifications. We also offer customized solution to our clients as per their requirements.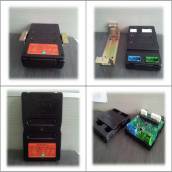 Electrical Spare Parts & Drives For CCM
We have capable and trained employees to develop best and optimum quality of several electrical parts for industrial use. We are well-known provider of Electrical Spare Parts and Drives for CCM in Gujarat, India and all over the world. We deliver finest value of AC-DC Drives, SMPS, Fuses for CCM and other essential electrical parts and extra-ordinary cost. Buy them to give long life to your industrial business.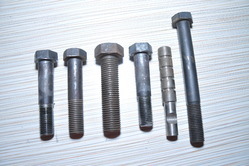 Dummy Bar Bolt Assembly
Our dedicated team is inventing best ever products range for various industries. We are capable enough to deliver best Dummy Bar Bolts and assemble them conveniently. We prepare these bolts with superior quality of materials and design them as per the customer demand. We deliver best services and we have only one aim to satisfy our customers and fulfil their requirements.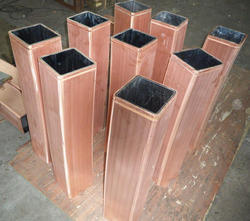 Copper Mold Tubes
We produce only quality products. We use high and superior quality raw materials to create best and effective Copper Mold Tubes for several purposes. These tubes are highly useful and essential product for furnaces etc. Therefore, we always try to deliver best quality. We have these tubes in various sizes as well as in various dimensions. We manufacture, supply and export these tubes all across the globe.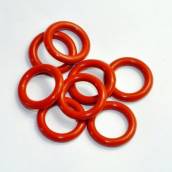 Silicon O Rings
Silicon is among the most preferred raw item is industries. This is the reason that we are creating high quality Silicon O Rings. This is best kind of rings for industrial purpose. These O rings are available in plenty of sizes. We deliver product as per the customer's suggestions and specifications. We are supplying and exporting our highly useful O rings on in several states and countries of the world.