Thermocouple Tips Foundries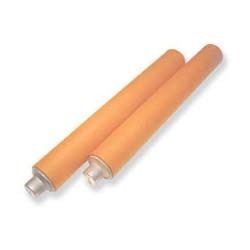 Quick and reliable reading of temperatures is a prerequisite in steel manufacturing. One tool that makes it easy to read liquid metal temperatures in a fast and accurate manner is thermocouple tip. These tips are also very cost effective as they have standard connectors and can be used in different applications.
Temperatures over a wide range can be accurately measured using these products. Galaxy Enterprise is one of the largest manufacturers and exporters foundries of these thermocouple tips products. The company supplies them to its clients in various industries. We make thermocouple tips of various types according to specifications of our clients.

We have a long experience in making thermocouple tips foundries and we are able to use this experience to come up with thermocouple tips that are tailor-made for our clients. Our products are highly reliable and accurately measure temperatures to allow for cost effective and streamlined operations.

Features of Thermocouple Tips :
Corrosion resistant

Easy maintenance

Highly durable

Easy installation

Highly accurate

Reliable

Can be used in wide range of temperature settings

How does the Thermocouple Tip work?
Galaxy Enterprise manufactures expendable thermocouple tips (immersion type) with a tube made of cardboard paper fitted on the lance tube to easily measure the temperature of molten metal in steel plants and foundries.
The process of mili-volt transfer starts within 4-6 seconds of immersion of the thermocouple tip and the microprocessor fitted inside the thermocouple records and display the temperature accurately and reliably without any fail.