Alumina Dense Castables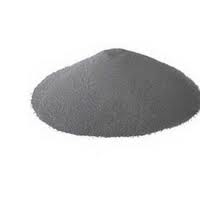 Dense castables are special types of cements that are suited for use in high temperature settings. The reason why these are required is because traditional cements do not work in industries where high temperature processes are involved. Alumina based refractory castables have evolved over the last few decades. These products have superior physical and chemical properties that make them ideal for use in iron and steel, petrochemical, and cement industries.
Galaxy Enterprise has been manufacturing alumina dense castables for a very long time in India and exporting it to UAE, Kenya, Saudi Arabia, Turkey, Africa, Tanzania etc. The company makes these according to industry usage and specific requirements of its clients. These products are used in high temperature settings such as hot face linings of furnaces and linings that remain in contact with molten metal.

Dense castables made by Galaxy Enterprise not only have very low thermal conductivity but also low density as to be able to conserve loss of heat in high temperature settings. Our products contain very low proportion of iron which is the reason why they are considered better for use in various industries.
It requires very small quantity of water for mixing and application. They also offer the user the advantage of controlled setting times. Different types of dense castables are manufactured by Galaxy Enterprise, each having its own characteristics and suitability for a particular industrial application.

Features
Very low thermal conductivity

Great mechanical strength

Low maintenance

High shelf life

Available in different specifications

Whytheat A 90 Alumina Dense Castable
These Whytheat A 90 Alumina Dense castables have 90% alumina with other two components being CaO (5.5-6.5%) and Fe2O3 (0.6-1.5%). They can be used in high temperature settings up to 1700 degrees Celsius. They set hydraulically and find applications in construction, petrochemical, and metallurgical industries. They are available in 25kg bags and have a storage life of 6 months.

Whytheat A 90 Alumina Dense Castable (Superior Strength)
Whytheat A 90 Alumina Dense Castable contains alumina percentage being 90%. It has similar physical composition like that of Whytheaet A 90 alumina dense castables but it is considered