India based Furan Resin Mortar Products Manufacturers Company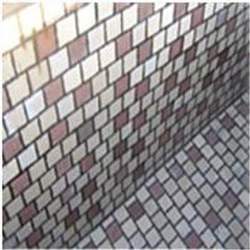 Furan resin mortar is a special mortar that is used for lining of acid proof bricks and tiles. It is not a single product but available in two parts. When these liquid and powder components are mixed, the resulting product is known as Furan mortar. After setting, furan becomes impermeable and highly resistant to different types of acids, alkalis, mineral oils and solvents. Galaxy Enterprise is one of the biggest furan resin mortar products manufacturers in the country.

Features of Furan Resin Mortar :
Very high bonding strength

Excellent chemical resistance

Reliable handling and curing characteristics

Low absorption and shrinkage

Provides resistance to a temperature of up to 170 degrees Celsius

Area of application:
Because of its high resistance to chemicals, furan resin mortar is ideal for construction of tile and brick floors, vessels, tanks, and chimney linings. It is also perfect for laying down floors that are chemically resistant. This special mortar provides effective resistance against most acids and alkalis.

How to prepare furan resin mortar?
To make high strength furan resin mortar, a part liquid and 3 part Acron powder must be thoroughly mixed. This ration can be different depending upon the working condition and the temperatures encountered. Mixing should be such that no limps are left behind and the mortar is truly homogeneous. Small batches of around 2kg should be prepared in working areas where temperatures are close to 40 degrees Celsius. In places where temperatures are low (15 degrees or less), the liquid component of the mortar should be warmed before making the mortar.