HF & CF Insulation Bricks India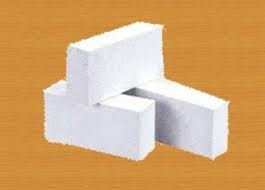 Insulation bricks are essential in many industries involving high temperatures. These bricks have low thermal conductivity and low heat storage to provide effective heat insulation. HF/CF bricks are resistant to heat and pressure and they do not get affected even when placed in applications involving temperatures exceeding 1000 degrees Celsius.
These bricks are made using alumina and other Enterprise and undergo quality checks at various stages of manufacturing to make sure that they do not crack or get influenced under conditions of high heat and even flames. Galaxy is one of the largest HF/CF insulation bricks manufacturers in India. It makes and supplies high quality HF/CF insulation bricks to its clients engaged in various industries.

These bricks can provide great insulation from heat
The HF/CF insulation bricks made by Galaxy Enterprise are renowned among the clients for their ease of installation and their ability to withstand temperatures as high as 1100 degrees Celsius. These bricks are used by our clients in heating furnaces, periodic kilns, glass furnaces, ceramic kilns, high efficiency incinerators, and boilers.
Our Cold face insulation bricks find usage in applications where no thermal and electrical degradation is desired. These CF insulation bricks are made at par with global standards.

Features of CF insulation bricks
High voltage resistance

High temperature resistance

These CF insulation bricks are made using raw materials such as china clay, ball clay, rice husk, saw dust, insulation grock, and kyanite powder. They are used mainly in oil refineries, steel plants, glass plants, and aluminum plants.