Ladle Nozzle Filling Compound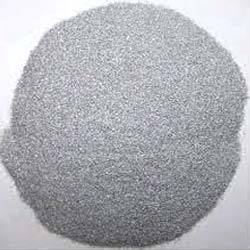 Nozzle filling compound is a highly refractory material available in the form of granules. This is a compound with uniform grading and its sintering does not take place at high temperatures. This is the reason this product is used in ladle or tundish slide gates. It is common to find the molten steel get jammed at the opening of the nozzle.
This phenomenon, also called skulling, is prevented with the use of nozzle filling compound. These products make sure that the molten steel flows without any jamming through the slide gates of the ladle. Galaxy Enterprise is one of the well known name in nozzle filling compound manufacturing and as a suppliers in India.

Customized compound client requirements
It is very important to ensure easy opening of slide gates during steel making process, especially when casting begins. It is with the help of this product that it becomes possible. Galaxy Enterprise makes high quality nozzle filling compound according to specifications of the client.
This customization makes sure that every batch produced by the company gives high performance during casting of steel. In a short period of time, our nozzle filling compound products in India has carved a niche for itself. Galaxy Enterprise makes use of the latest technology and state of the art machines to manufacture this compound. We make use of silica, carbon, or graphite to make this compound.

Features of nozzle filling compound made by us
Easy opening of slide gates

Minimizes chances of skulling

It works as desulphurising agent

Allows ladle to be utilized fully during casting