Ceramic Fiber Modules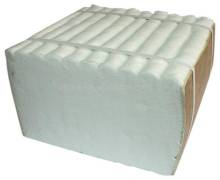 Ceramic fiber modules are special bocks or other structures created using ceramic fiber blanket. These modules are used in various industries where high temperature insulation is required. These applications include furnaces, boilers, and industrial heaters.
Among ceramic fiber modules manufacturers and exporters in India, the name of Galaxy Enterprise is a highly respectable one. The company makes high quality products and supplies them to its clients in many industries all across the country.

Galaxy Enterprise manufactures ceramic fiber modules without the use of binders. Ceramic blankets are folded and compressed to retain all their properties. These modules can be easily attached with the structures of furnaces and kilns with the help of anchors. We can produce modules of varying sizes and lengths according to the specifications of our clients.
Our products in Indian market are not only lightweight but they are also very durable. These have extremely low heat storage capacity which is why they are loved by our clients. It helps in great energy savings with their use as they improve the insulating integrity of furnaces.

Features of Ceramic Fiber Modules
Quick and easy installation

Great resistance to thermal shocks

Extremely low heat storage

Very durable

Lightweight

Applications Area
Kilns and furnaces in ceramic industry

Duct lining, steam system, and eat recovery in power generation systems

Heat treat furnace and ladle covers in steel industry

Burner blocks, incineration equipment, induction furnace covers, glass tempering furnace