Manufacturers of Brown Fused Alumina Products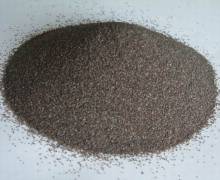 Brown fused alumina is a highly abrasive material that is used for grinding of other metals of high tensile strength. It possesses excellent thermal properties to make it very suitable as a refractory material. Brown fused alumina finds many applications in a diverse range of industries. It belongs to a family of fused materials called electro corundum. It is produced from calcined bauxite inside electric arc furnace. It s an extremely tough substance as it is totally free from iron. Galaxy Enterprise is one of the biggest brown fused alumina manufacturers India.

Features of Brown Fused Alumina made by us
Galaxy Enterprise makes brown fused alumina (Al2O3) in many shapes and grits and even in the form of its powder. Our brown fused alumna has a hardness of 9 n Mho's scale. It has high thermal resistance, corrosion resistance, and great tensile strength. We produce very high quality brown fused alumina India and supply it to our clients in various industries.
It is used as a refractory material, in sandpapers, preparation of metals, in laminates, grinding, polishing, and many other purposes. We make refractory grade brown fused alumna that is used extensively in the manufacture of high alumina refractories. Its melting point is close to 2000 degrees Celsius making it an ideal refractory material.

Slow solidification of brown fused alumina after undergoing smelting leaves behind crystals that are brushed and cleaned to remove all magnetic impurities. We can supply brown fused alumna in all grit sizes and forms as per specifications of our clients.