Refractory Boiler Bed Materials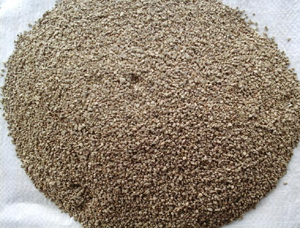 Refractory material is heat resistant material that is mainly used inside furnaces, kilns, reactors and incinerators. These materials have strong physical and chemical properties that make it bear extremely high temperatures and remain stable.
Refractory bed material is often made from a variety of natural and synthetic ingredients and combinations of compounds and minerals such as fireclays, alumina, chromite, bauxite, silicon carbide, magnesite, dolomite, zirconia and others.
Uses of Refractory Boiler Bed Materials
Fluidized bed Combustion or FBC boiler bed material is used to build structures that are subjected to high temperature such as space shuttles, fireplace brick linings etc. Galaxy offers a FBC bed material for boiler, furnaces, kilns, reactors, etc.
Due to its thermal resistance, chemical resistance, ability to withstand molten metal and ability to bear physical impact, the boiler refractory material is used in an array of applications.
Why us?
Galaxy Enterprise is one of the leading FBC refractory bed material manufacturers and exporters that strive to offer a variety of refractory products including Iron ore for steel, pig iron, mortar, sponge iron, insulation materials and continuous casting refractory for thermal, glass, carbon and engineering industries.
Being one of the top refractory bed material manufacturers and exporters in India, we offer the best quality refractory products to Malaysia, Ethiopia, Sri Lanka, UAE, Mozambique, Nigeria, USA and Guatemala.
Some of the salient features of our refractory bed material include:
Chemical purity

Controlled density

No clinker formation

Accurate particle size distribution

Low alkali content

Low iron

Screened material that is free of fine particles

Passed through iron separator
Having ISO 9001:2008 certificate, we assure the best quality. We offer to customize the products to suit the specific needs of our clients and offer them complete satisfaction. Whatever your particular needs are, you can discuss your requirements with us and we will offer you the best refractory boiler bed material solutions.
By using our brick products and construction material, you can reduce the maintenance costs significantly and prevent heat loss. Like a reliable partner, we help you achieve your goals and boost your productivity.
All our products are available at the most competitive prices. The entire team at Galaxy Enterprise is committed to providing the best refractory bed material in India. They use the latest technology and quality raw materials to offer durable products. We value our clients and ensure their satisfaction. Our feedbacks and interactions with our clients help us evolve and improve continuously.
We offer the right products at the right price, which makes us one of the most reliable refractory bed material exporters.